Amusement ride that employs a form of elevated railroad track designed with tight turns, steep slopes, and sometimes inversions. People ride along the track in open cars, and the rides are often found in amusement parks and theme parks around the world.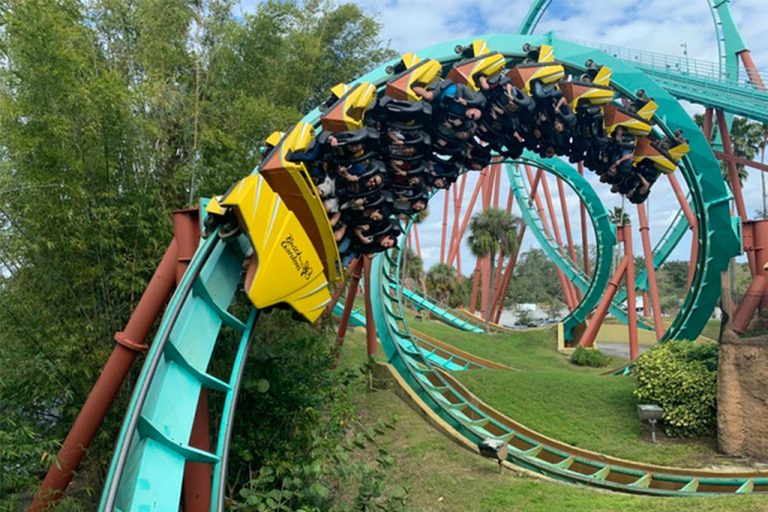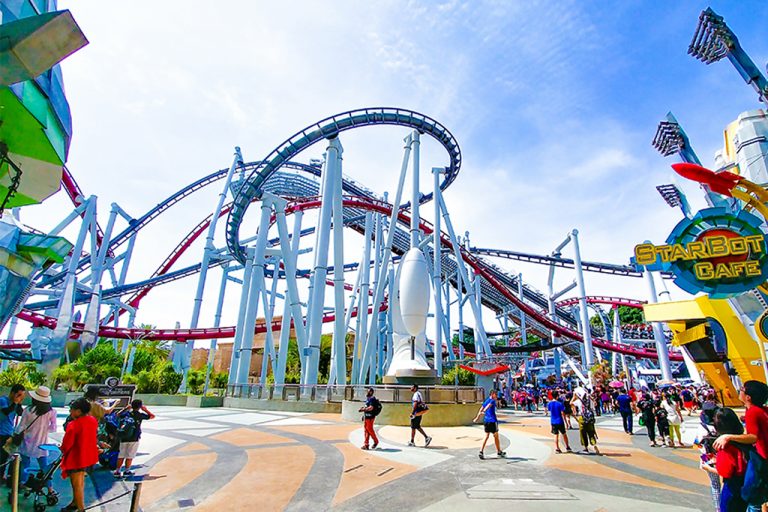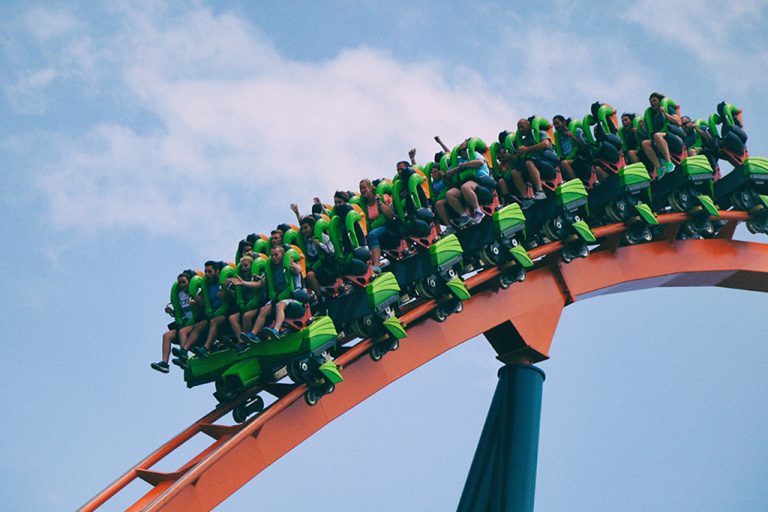 Consisting of a rotating upright wheel with multiple passenger-carrying components (commonly referred to as passenger cars, cabins, tubs, capsules, gondolas, or pods) attached to the rim in such a way that as the wheel turns, they are kept upright, usually by gravity.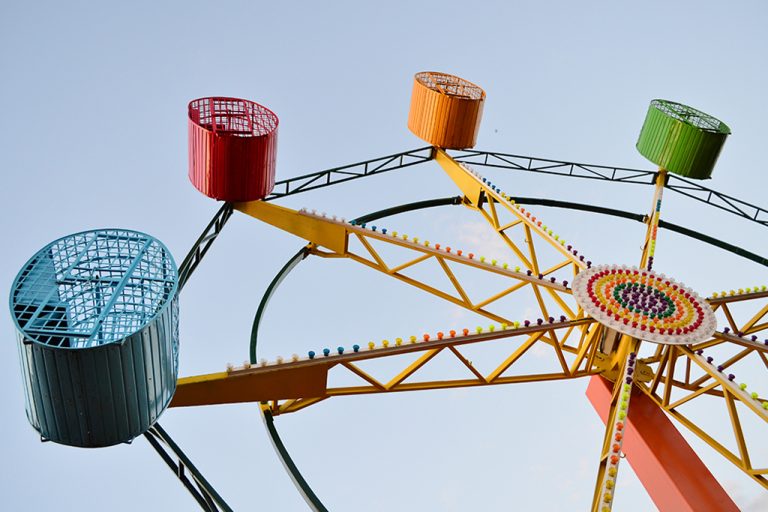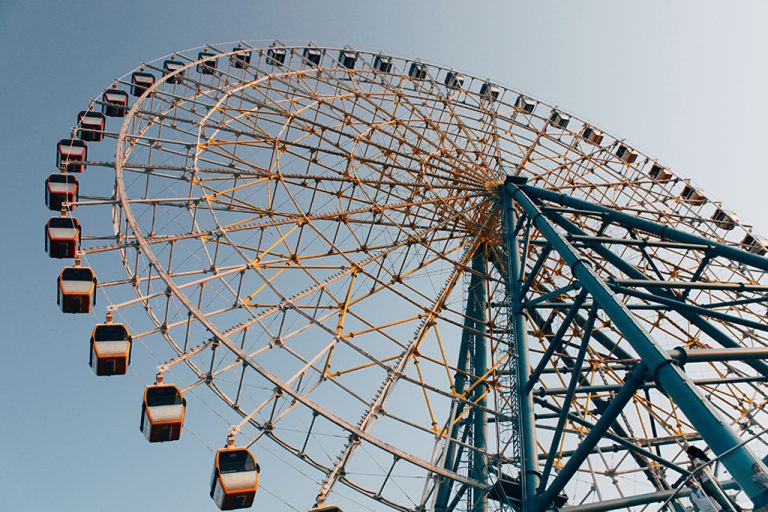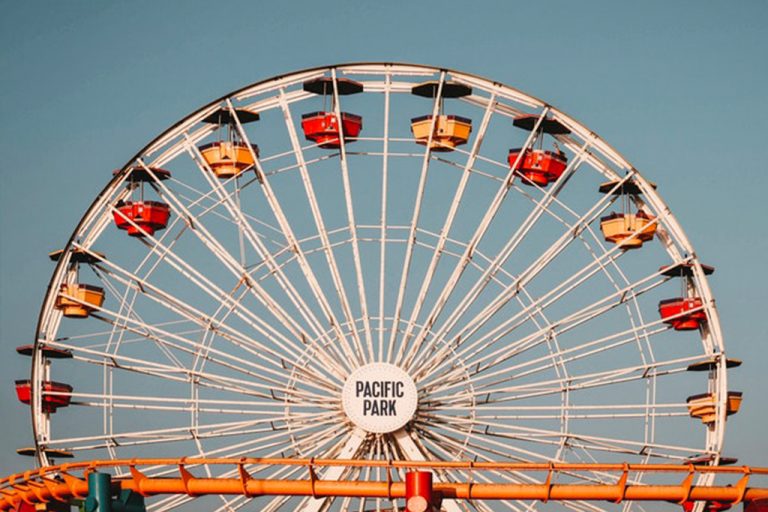 A type of amusement ride consisting of a rotating circular platform with seats for riders. The "seats" are traditionally in the form of rows of wooden horses or other animals mounted on posts, many of which are moved up and down by gears to simulate galloping, to the accompaniment of looped circus music.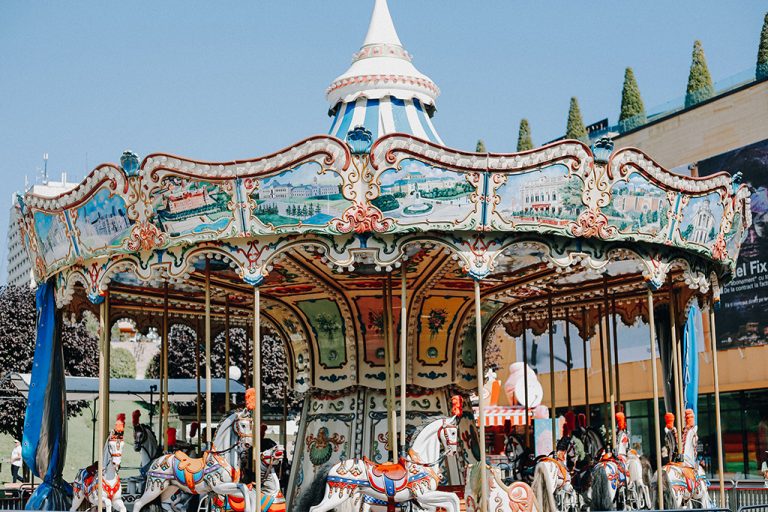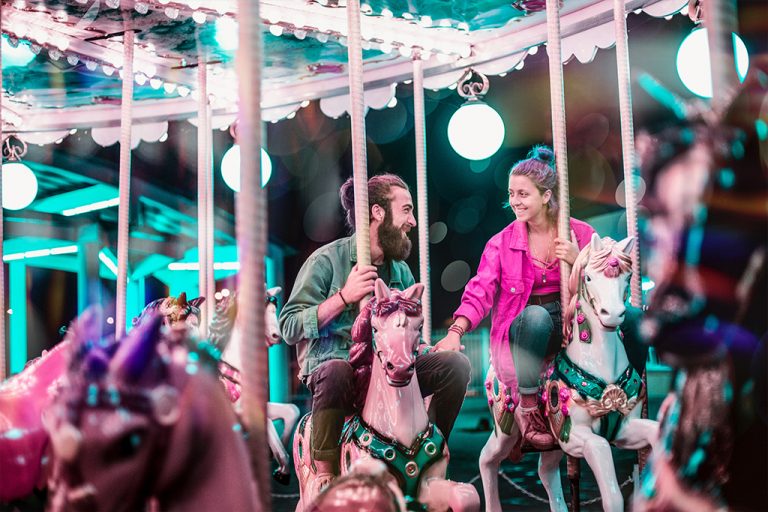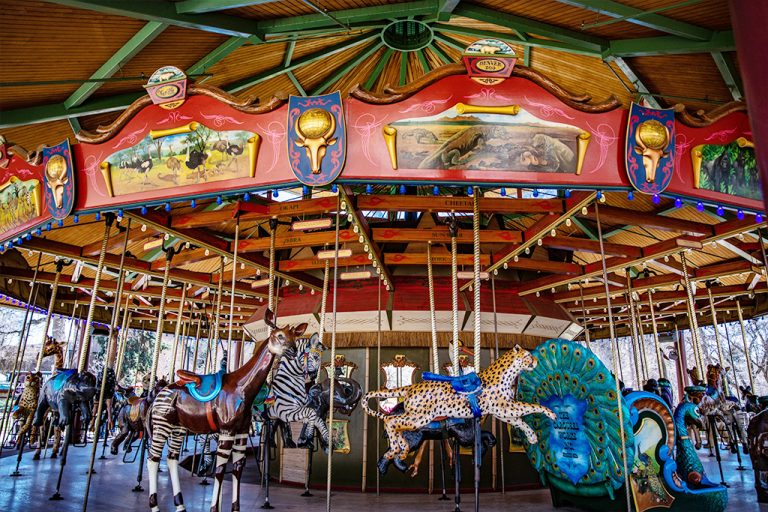 Bumper cars or dodgems is the generic name for a type of flat ride consisting of several small electrically powered cars which draw power from the floor and/or ceiling, and which are turned on and off remotely by an operator. They are also known as bumping cars, dodging cars and dashing cars.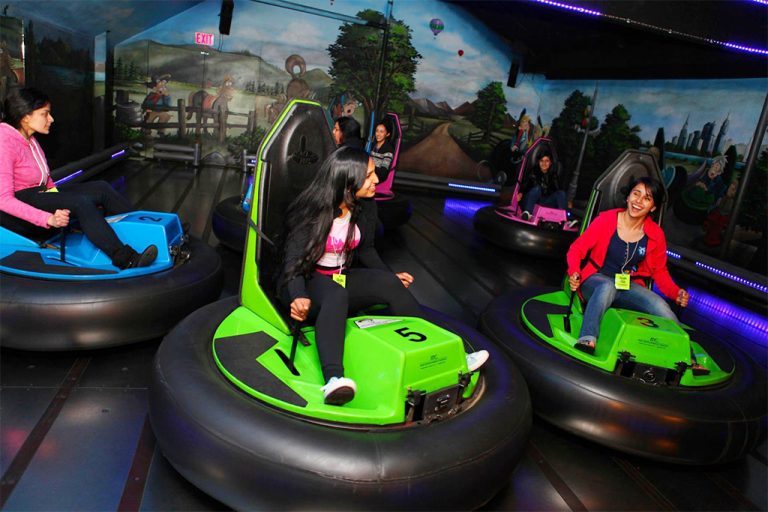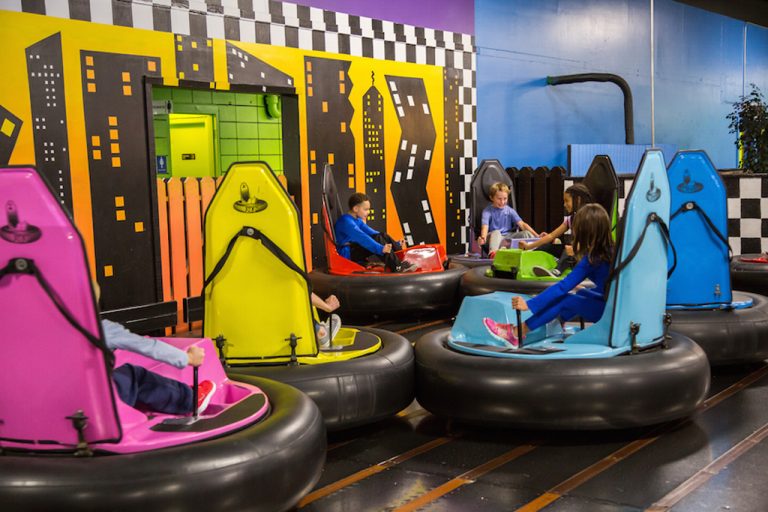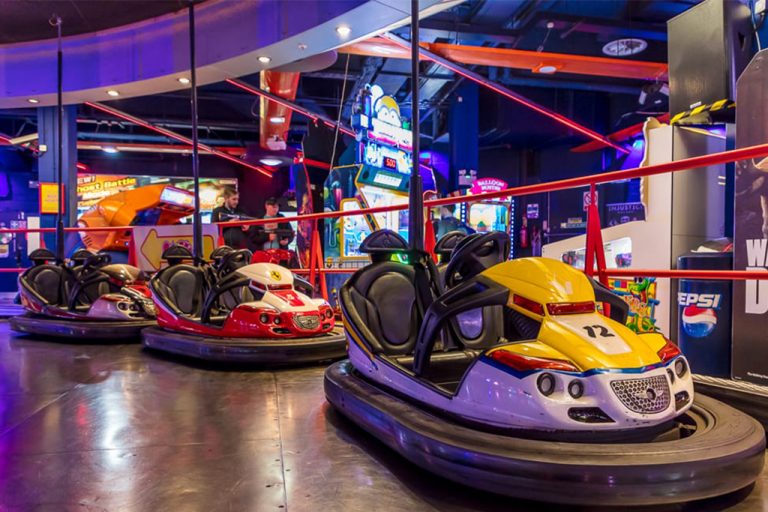 There are many categories of thrill rides, which are flat rides, gravity rides or vertical rides. Flat rides are usually considered to be those that move their passengers in a plane generally parallel to the ground, and ground level rides. Gravity rides are those where gravity is responsible for all or some of the movement, and where any vertical movement is not about a fixed point. Vertical rides usually move their passengers in a vertical plane and around a fixed point.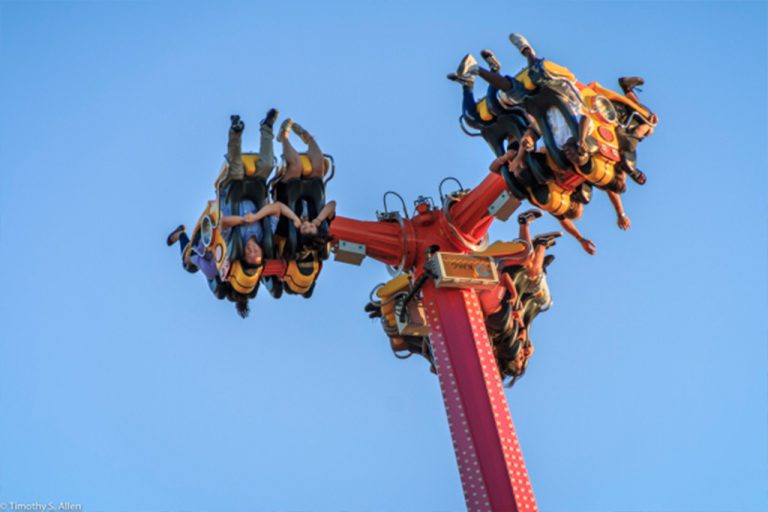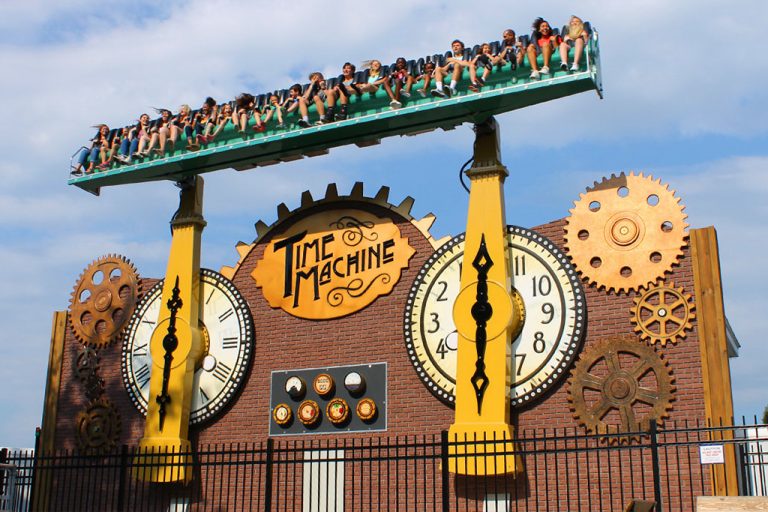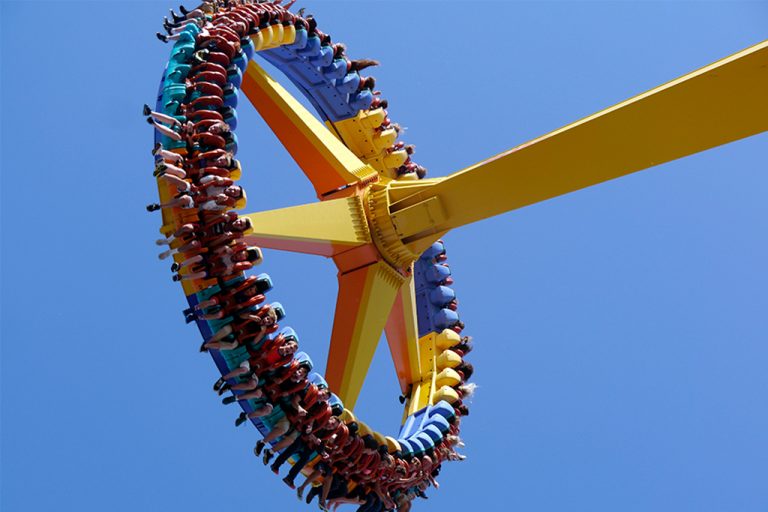 Features water play areas such as swimming pools, water slides, splash pads, water playgrounds, and lazy rivers, as well as areas for bathing, swimming, and other barefoot environments